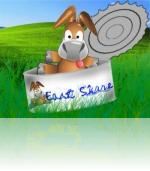 eMule-0.47a-EastShare-v11-bin.rar
eMule eastshare is a Modification of the Filesharing Programm eMule. eMule is a free peer-to-peer (P2P) file sharing application for Windows.

Special Features:
- Only download complete files v2.1 (shadow) [AndCycle]
- EastShare credit system [TAHO/Pretender]
- HideOS settings for each file [linekin]
- Pay Back First option [AndCycle]
...
File-ID: 1145021183
Size : 3.111,02 kB
Error: JavaScript must be enabled.