eMule ist ein OpeSource Filesharing Programm. Eine Mod ist eine Weiterentwicklung der Grundversion von eMule durch einen Modder. Die Mod hat oft andere und bessere Features. eMule-Mods sollten immer aus einer sicheren Quelle geladen werden.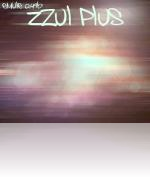 eMule-0.49b-ZZUL-Plus-1.1-bin.rar
eMule ZZUL-Plus is a Modification of the Filesharing Programm eMule. eMule is a free peer-to-peer (P2P) file sharing application for Windows.

Special Features:
- MTU - Settings[Maella] merged from Xtreme
- SearchColors[WiZaRd]
- Emulate others [WiZaRd/Spike/shadow2004/evcz] merged from MagicAngel
- Credits Reset Exploit Prevention[netfinity] merged from netF Warp
- Fakealyzer[netfinity] merged from netF Warp
- NeoDownloadCommands [Xanatos] merged from NeoMule
- ClientAnalyzer Score Collumn [pP] merged from R-Mod
und vieles mehr...


File-ID: 1227714446
Size : 5.211,56 kB
Error: JavaScript must be enabled.